Enjoy Life Outdoors with a Beautiful Custom Built Deck.
As your local Hickory Dickory Decks builder in Halifax, I have over 20 years of experience in the construction industry and thoroughly enjoy providing and creating quality solutions for our happy customers.
I am known for being hard-working, honest, and reliable. Outside of work, I enjoy spending time with my family, singing music with friends, boating, dining out, travelling, and mentoring young people. I became a Hickory Dickory Decks franchisee because of the company's integrity, brand reputation, and opportunity to work with a great team. With Hickory Dickory Decks, I have a commitment to excellence and understand how a beautiful outdoor space can transform a customer's home.
I'm passionate about building decks, and I invite you to contact me today!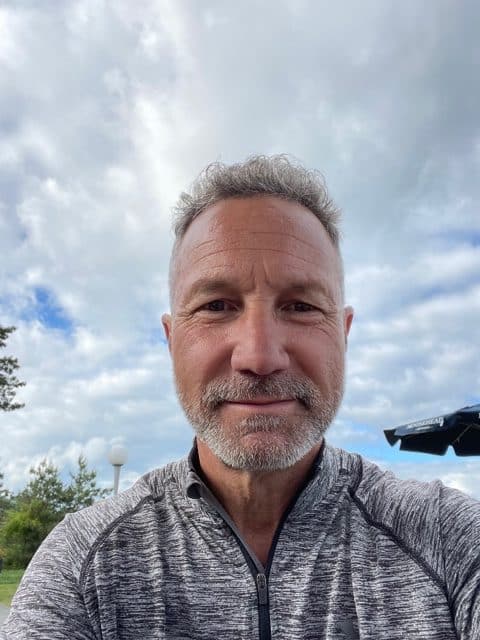 We know strong communication is key to the success of a project.
We have established a proven process, based on our many years of experience, that ensures that you will enjoy not just the beautiful finished product but working with our team throughout the deck building process. We invite you to watch the video to learn more about our process, and see and click below to read reviews from our customers.
A very positive experience. The original consultation resulted in numerous design options that took us from a nascent idea to a fully formed plan. The workmanship and interaction were top quality. We have a beautiful deck for years to come. Highly recommended.
Extensive Knowledge and Skill
Hickory Dickory Decks has been building exceptional decks for a long time, and its reputation as Canada's leading deck builder is well-deserved. Their team of experts has the knowledge and skills to design and construct a deck that not only meets your requirements but exceeds your expectations. Whether you want a simple deck for entertainment or a multi-level deck for your outdoor paradise, Hickory Dickory Decks has the experience to make it a reality.
Top-Quality Materials
The quality of materials used in deck building is just as critical as the workmanship. Hickory Dickory Decks uses only the finest materials to guarantee that your deck will last for many years. From the foundation to the finishing touches, you can trust Hickory Dickory Decks to use the best materials available.
Low-maintenance decking
In addition to expertly constructing decks that are built to last and look great, Hickory Dickory Decks also specializes in low-maintenance decking solutions. They offer a range of products that are easy to clean and won't require frequent upkeep or repair services.
Customized solutions
No two homes are exactly alike, which is why Hickory Dickory Decks offers customized deck solutions tailored specifically to your property's needs. They consider all aspects, such as size limitations, budget constraints, aesthetic preferences, and more, so you can get the perfect outdoor living area according to your individual requirements.
Unmatched Attention to Detail
Hickory Dickory Decks is renowned for its attention to detail and commitment to high-quality workmanship. Their professionals take pride in their work and are dedicated to making sure your deck is built to the highest standards. From the initial design to the final walk-through, Hickory Dickory Decks pays close attention to every aspect of the deck building project to guarantee complete satisfaction with the final outcome.