Enhance Your Living Space with Canada's #1 Deck Builder!
As your local Hickory Dickory Decks builder in Kelowna, I have over 27 years of experience in the construction industry and thoroughly enjoy seeing a project completed successfully by our team. I love seeing how a deck can transform your outdoor space and beautify homes. I am known for being driven and honest.
Outside of work, I enjoy sports and exploring the outdoors through Enduro, cross-country skiing, cycling, hiking, skating, curling, and golf. I became a Hickory Dickory Decks franchisee because of the great work ethic and the wealth of experience that comes with it. With Hickory Dickory Decks, I enjoy being able to bring my experience and knowledge of design and creative solutions to help clients create their vision for their outdoor space.
I'm passionate about building decks, and I invite you to contact me today!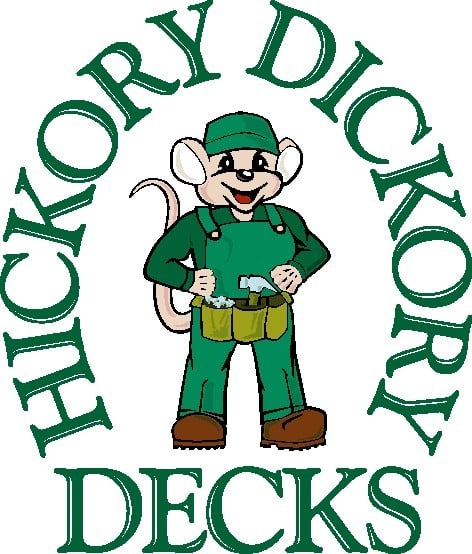 We know strong communication is key to the success of a project.
We have established a proven process, based on our many years of experience, that ensures that you will enjoy not just the beautiful finished product but working with our team throughout the deck building process. We invite you to watch the video to learn more about our process, and see and click below to read reviews from our customers.
The quality, timing and workmanship throughout the complete project was very impressive. From our first visit with you to go over planning and design to the finished project, everything happened on schedule and as planned. You and your team walked us through and held our hand from start to finish. Being first timers at this we were expecting some hiccups, delays and surprises; the surprise we got was that there weren't any. We couldn't have picked a better company to make our backyard dreams come true.
Expert Craftsmanship
Our team is dedicated to creating custom decks that combine both aesthetic appeal and durability. Each deck is crafted with care and attention to detail, using only top-quality materials. With years of experience in deck building, our local specialists are trusted to deliver exceptional results.
Personalized Design to Meet Your Requirements
We understand that every home has its own unique needs and preferences. That's why we work closely with clients to create custom deck designs tailored specifically for their homes. Our team is here to offer advice on staying within budget and size constraints, as well as provide practical solutions to keep your deck safe and secure for years to come.
Professional and Accurate Installation
Once your dream deck has been designed and planned, our experienced local deck builders in Kelowna will install it with precision and care, using only the best tools and materials available. We will also provide you with detailed maintenance instructions so you can continue to enjoy your new outdoor space for many years.
Quality Materials
High-quality materials specifically selected to withstand the elements and provide long-lasting durability are used by professional deck builders. They know which materials work best in certain climates and conditions, ensuring that your deck will look great and perform well for years to come.
Increased Property Value
A professionally built deck can increase the value of your property, making it a wise investment. It not only adds to the aesthetic appeal of your home, but it also creates additional outdoor living space, which is a desirable feature for many homebuyers.
Franchesca Botha
Draftsman & Admin assistant