It's Not Just a Deck - It's a Hickory Dickory Deck!
As your local Hickory Dickory Decks builders in Cochrane, Hearst, Kapuskasing, and Timmins, we bring many years of deck building experience back by a great team. We always appreciate how a well designed deck can transform an outdoor space and provide many years of enjoyment for the home owner.
Committed to providing the best in both customer service and quality workmanship, we always enjoy viewing a completed project and spending time with happy customers.
We're passionate about building great decks, and we invite you to contact us today!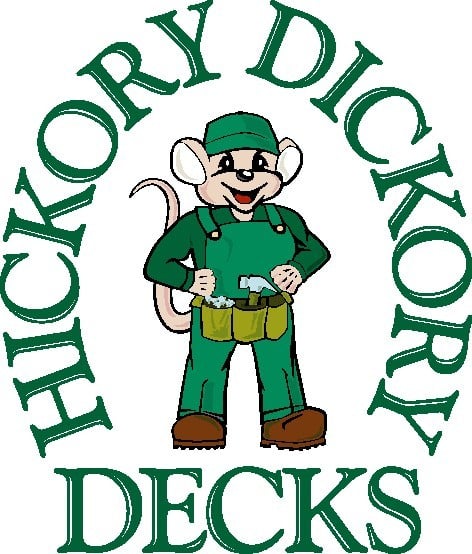 As Canada's leading deck builder, we know strong communication is key to the success of a project.
We have established a proven process, based on our many years of experience, that ensures that you will enjoy not just the beautiful finished product but working with our team throughout the deck building process. We invite you to watch the video to learn more about our process, and see and click below to read reviews from our customers.
The quality, timing and workmanship throughout the complete project was very impressive. From our first visit with you to go over planning and design to the finished project, everything happened on schedule and as planned. You and your team walked us through and held our hand from start to finish. Being first timers at this we were expecting some hiccups, delays and surprises; the surprise we got was that there weren't any. We couldn't have picked a better company to make our backyard dreams come true.
Expertise
Hickory Dickory Decks boasts extensive expertise in designing and constructing custom decks, meaning they have the ability to bring your ideas to fruition and create a deck that is both functional and visually appealing.Our certified deck builders are seasoned professionals with the expertise to construct the perfect deck for your home. We use only the best materials and techniques to build decks that are durable, weather-resistant, and beautiful.
Personalized Solutions
Every home is unique, and we offer customized deck solutions tailored specifically to your property's needs. We take into consideration all aspects, such as size limitations, budget, aesthetic preferences, and more, to provide you with the perfect outdoor living area according to your individual requirements.
Superior Quality
Hickory Dickory Decks only uses top-notch materials and methods in deck construction, resulting in durable and long-lasting decks. They take great pride in their work and guarantee a deck that meets your requirements and can withstand the test of time.
Easy-to-Maintain Decking
Our deck building services are not just about creating beautiful and durable decks but also about providing low-maintenance solutions. We offer a range of products that are easy to clean and won't require frequent maintenance or repairs.
Commitment to Customer Satisfaction
Hickory Dickory Decks serving Cochrane, Hurst, Kapuskasing and Timmins places a high value on customer satisfaction and aims to make the deck building experience as seamless and stress-free as possible. They will work closely with you throughout the process to ensure that your deck is built exactly to your specifications.