Have questions? We've got answers.
Simply click or tap on a question below to view the answer.
What is the advantage of purchasing a deck franchise rather than starting my own?
Cam
2019-09-26T20:34:09-05:00
Everyone who joins the Hickory Dickory Decks team at some point has considered this question. Buying a Hickory Dickory Decks franchise will ensure a softer start and a more comfortable future for your business venture. Our proven sales techniques, training support and extensive digital marketing – including with a world class website – will provide an immediate jumpstart into the market.
We invite you to take time to find out all the benefits that Hickory Dickory Decks brings to the table, both short term and long term. We believe there is a long list of benefits that will lead you to join our team.
Download* our
FRANCHISE OPPORTUNITIES

booklet for more information on owning a Hickory Dickory Decks franchise.
*A copy of the Franchise Opportunities booklet will be emailed to you.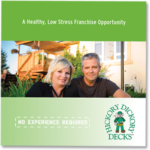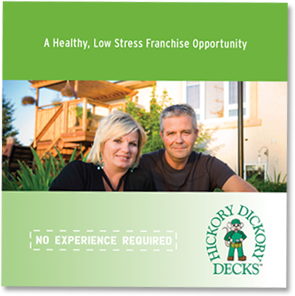 Let's Talk.
To inquire about a Hickory Dickory Decks franchise opportunity, please submit our form and we'll be in touch with you shortly.