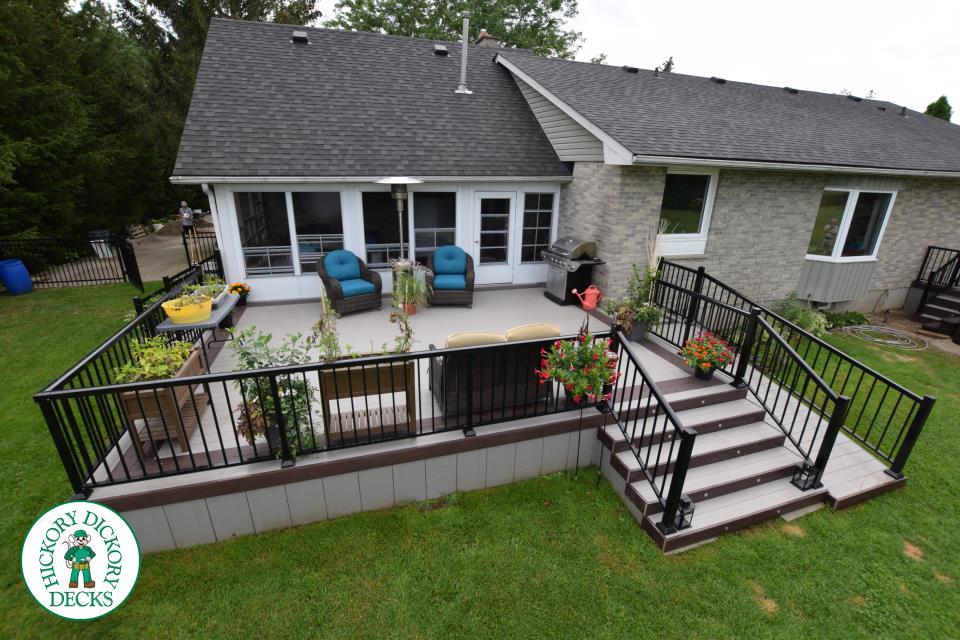 2020 Trends in the Deck Industry (Deck Trends)
All home décor has its time in the sun. Just like each season brings its own style, so does each year. Home décor trends of 2020 aren't limited to just the inside of your home. 2020 trends for outdoor living exist, and here are a few for the deck industry.
Multi-Coloured Decking
Trends in decking colour choices change every few years, but new for 2020 is the use of more than one colour in deck boards. As the consumer becomes more educated and comfortable with low maintenance decking, imaginations have expanded. Choosing more than one colour for your deck floor doesn't have to cost a lot and, in many cases, doesn't increase the budget at all. Consider a double picture frame border and use a complementary colour for that inside board. It is important to first choose your primary colour, of course. The accent colour can be used on stairs and trim as well. If dark colours are your thing, but you are afraid of too much heat, stick with a lighter colour that complements that dark colour of your choice. Use that darker shade as an accent.
Varied Width Decking
There are a few decking suppliers out there that offer decking boards in not only several lengths but in several widths. Unique to the decking industry in 2020 is a look that has never been seen before in an outdoor space. Adding character and a unique design, a varied-width decking choice for your deck is sure to wow the neighbours and will ensure that you are on trend for 2020. Using varied-width boards comes with a price tag, but if you are looking for something different in deck design and you find this extra cost in the budget, the investment might just be the thing that "makes" your outdoor space. Varied width boards will typically include anything from 4″ to 8″ and be mixed and matched to create designs.
Creative Use of Lighting
Deck lighting is not new. Landscape lighting is not new. Designing your outdoor space with both in mind is on trend for 2020. Often our outdoor spaces are pieced together over the years, and creating one lighting design for the whole space could be just the thing to tie it all together. If you are choosing 2020 to redesign this space, now is the time to consider your lighting solutions. Many outdoor lighting suppliers offer both deck and landscape lighting to complement your space. Expanding your usage of your deck and backyard, as well as safety, are the two main considerations when deciding on lighting. Your deck designer or landscape designer can help you to achieve both.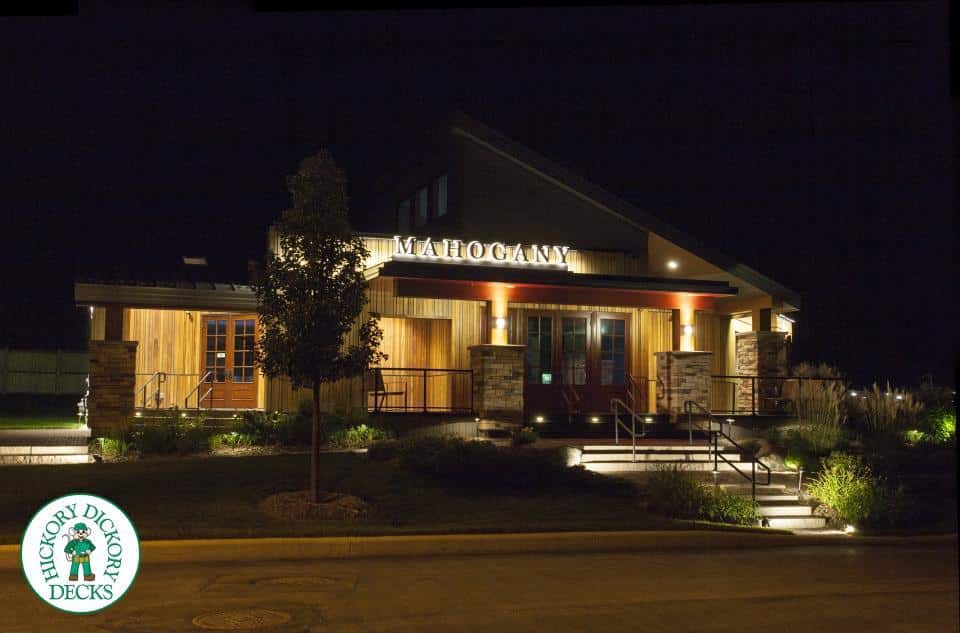 Up On the Roof
No room in the backyard for a deck? A flat roof can create living space where there was none. Building a rooftop deck will not only save space and create space, but a rooftop deck can also provide you with a spectacular view. In 2020, homeowners are changing it up and using space above garages, outside master suites and yes, even on top of roofs. Some things to consider when building a rooftop deck are ventilation and drainage. These concerns are quite unique to rooftop living spaces.
If this is the year you finally get that new low-maintenance deck, consider incorporating some of the 2020 deck trends you will find in the industry. Combined with your own unique style, your outdoor space can become a dream come true.