6 Hottest Outdoor Trends for 2017
Six outdoor trends that you may never have heard of are leading the market in outdoor design and decor. Implementing even one of these will give your property a fresh face and perhaps bring it into this century. If you are like the average homeowner, you don't renovate or redecorate your outdoor space every year.  If this, however, is the year to put some time and money into this space, you are in luck. This year's trends include a variety of options that will bring colour, texture and character to any outdoor space.
DIY it.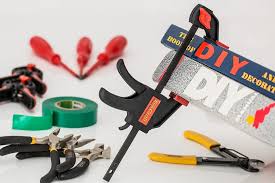 If you're a DIYer, this trend is for you. An outdoor design that features all of your personality and some of your favourites is the hottest trend for the 2017 summer season. If your outdoor space looks like you pulled it from a magazine cover, you might be lacking what is considered unique. When you inject your personal style into your home and indeed the outside of your home, you will better own that space, increasing your enjoyment throughout the year. Consider using your favourite colour. Perhaps concentrate on those activities you love most and invest in them. If horseshoes are your thing, create an atmosphere centered around those beloved pits by creating comfort and further enjoyment.
Colour Blocking
Colour blocking sounds great and it is indeed one of the hottest trends in outdoor living for 2017. What is it? Colour blocking is the art of layering or pairing two or more solid colours together. Traditionally used in the fashion industry, colour blocking is being taken outside as one of the hottest outdoor trends of the year. Often homeowners reserve their most dramatic decor ideas for the outside. Colour blocking can be used with outdoor fabrics, dinner wear, and umbrellas. Colour blocking can also be implemented in your outdoor gardening endeavours.
Hyperlocalism
Here's another stumper. One of the hottest outdoor trends of 2017 is hyperlocalism. This term will have you planting, purchasing and essentially sourcing all your outdoor needs strictly from within your own community.  Visit your local nursery, pool shop, hardware store, decking company and patio furniture store right in your backyard. Shopping local can take on a whole new meaning when you choose to implement hyperlocalism.
Mix and Match
Mix and match furniture is a new trend and also happens to be one of the hottest outdoor trends for 2017. Shabby chic can be translated to your outdoor space by picking out your outdoor furniture one piece at a time. Mixing and matching with your personal style in mind will create a unique outdoor space that is both comfortable and appealing to the eye. This is particularly good news for those of us who enjoy a good yard sale or thrift store.
Editable Gardens
If you're going to plant a garden anyway, why not make is delicious. Edible gardens are gaining popularity and this year, these edible gardens are among the hottest outdoor trends of 2017. Consider planting with your diet in mind. Important to remember is that many fruits and vegetables, flower and look just as beautiful as many other annuals. Container gardening on a deck or patio can mean a fresh salad to go along with that barbecue.
Water Features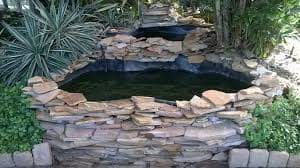 Water features are the mainstay in any creative outdoor space. With the benefit of solar energy and lighting, water features have become more accessible to the average homeowner who wants to add a little zen to their outdoor space. This year's final hottest outdoor trend of 2017 is one that will have the neighbours talking. Whether it's a koi pond or a waterfall, water will add to the ambiance of any space like no other feature can. Consider combining two or more of these trends in 2017. You will find your outdoor space refreshed and on point for the season. Many of these options will add little or nothing to the budget and the benefit will be something you can carry forward year after year.  With a little imagination, the hottest outdoor trends of 2017 can be yours this year.