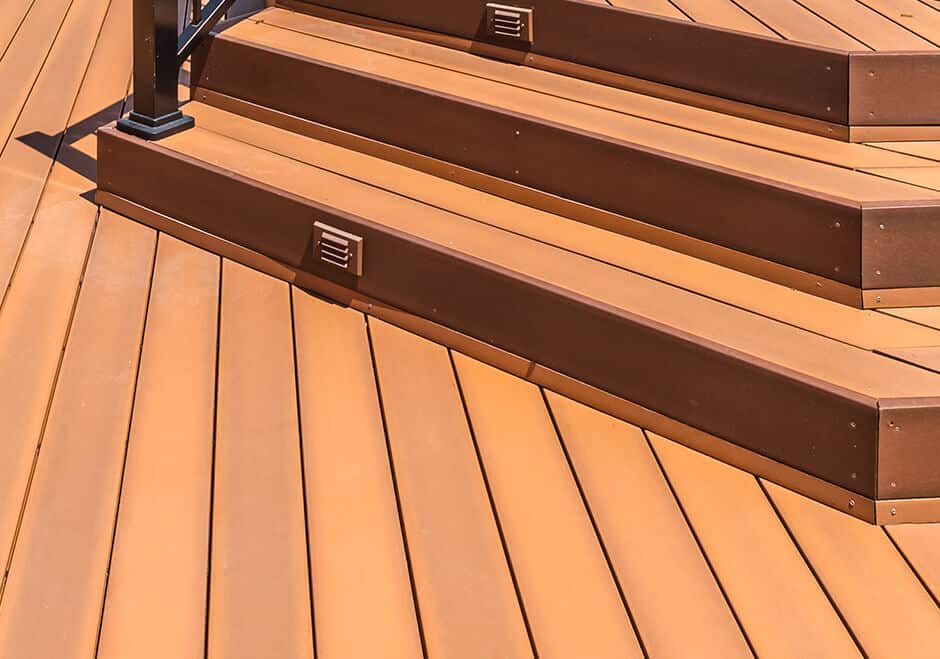 Composite Deck Pricing vs. Wood Deck Pricing
When you add a deck to your outdoor space, you have options in terms of the building material that you use. By far, the two most common options are composite decking and wood.
Wood decking has long been, and still is, the more economical option, at least upfront. The price difference between wood and composites has decreased, however, with the recent increases in wood prices.
Despite the higher upfront cost of composite decking materials, the long-term cost of composite may actually be less since it offers lower maintenance and better guarantees. Because of these long-term advantages, many of our customers choose to pay a little more upfront for a nicer, low maintenance deck that will last for many years.
At Hickory Dickory Decks, we are always more than happy to show our clients a quick cost comparison of their deck design constructed with wood vs. composite decking.
Cost vs. Benefit
Many homeowners choose composite boards because of the benefits that they receive over wood.
The benefits of composite decking include longevity – composites can be expected to last many years longer than wood – and low maintenance. A composite deck should stay looking like new for many years with just the occasional cleaning. This is especially important to those with busy households who simply don't have the time to continually re-stain or re-paint their deck.
Maintenance Cost Considerations
Wood decks require ongoing (often yearly) maintenance, including sanding, staining, and sealing to keep the wood looking its best. In colder climates, the maintenance on wood decks may have to be even more frequent to keep your deck in good condition.
Yearly maintenance on a wood deck can cost several hundred dollars each year for labour and materials.
Composite decks, on the other hand, require virtually no maintenance – other than the occasional wash with water and mild soap to keep them clean.
Conclusion
If you love the look and feel of wood and have the time and resources to keep your deck properly maintained, then wood might be a good choice for you. If you can afford to pay a little more upfront and don't want all the maintenance that wood decks require, a composite deck is likely the way to go.