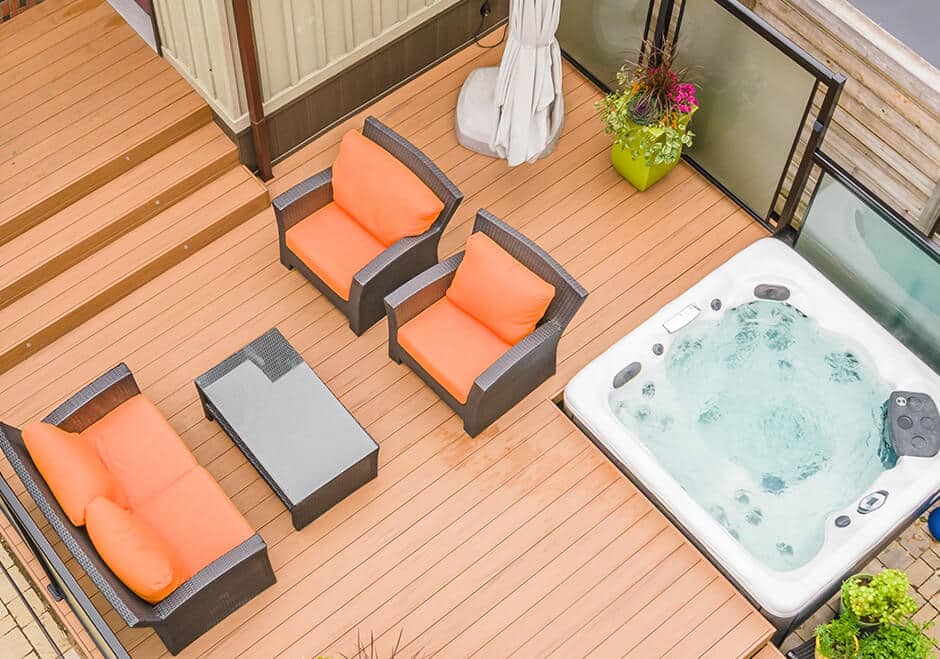 Deck Privacy Ideas
Adding a deck to your home can help you get more enjoyment from your outdoor space. But if you live close to the neighbours or your yard can be seen from the street, adding privacy may be a priority.
Fortunately, there are several ways to make your deck more private. Here are a few privacy ideas to consider when building your deck.
Add a privacy screen
When they think of a privacy screen for a deck, many people think merely of a fence-like wall. But that doesn't have to be the case. Privacy screens can be quite beautiful and even be the focal point of the deck.
We offer a variety of options in custom wood styles, aluminum, composites, louvres, and even frosted glass. These screens can even be fitted with lighting to give them that extra pop in the evening.
Add a trellis
A trellis is similar to a privacy screen, and although it won't give complete privacy, it may block out the view of the neighbours well enough to make you feel more comfortable sitting outside.
A trellis is a great option if you enjoy plants and gardening, as it allows you to add a splash of natural colour by growing your favourite climbing plants.
Create a canopy
When designing a deck to be more private, it can be easy to forget about the view from above. If your neighbours can see your deck from their second-story window, you may want to consider some overhead privacy options, such as a canopy or awning.
Choose a fabric and colour that goes with your outdoor design.
A canopy also has the advantage of providing you with some shade and even some protection from light rain.
Hang outdoor curtains
Hanging outdoor curtains from a structure on your deck, such as a pergola, can give your deck a more intimate feel. Weather and UV-resistant curtains can be pulled closed on a hot summer day to keep the heat out and make your space more comfortable as well.
Add a water feature
Remember that privacy isn't only about sight; it's also about sound. Adding the sound of water – even a gentle trickle from a small fountain can go a long way in drowning out the sound of a busy street and making your deck feel more private and comfortable.
At Hickory Dickory Decks, we are proud to offer our customers a host of privacy options. If you have your own idea for deck privacy, please do not hesitate to discuss it with us, as there is a good chance that we can help you with it.