Deck Skirting
It's always important to make sure your skirt isn't too short. Your deck skirt is no different.
With so many design options for your decking project, it's important to pay attention to details like deck skirting. These details can make the difference between a professional look and a do it yourself appearance. Having an ill-fitting skirt will always leave you feeling exposed even if it's just your deck skirt.
No matter what materials you've chosen for your deck, the finishing touches will enhance the final project. Skirting should be part of this completion. It not only gives it a polished look but a professional one.
Skirting materials should be built into your materials budget and can represent, on average, 5% of your overall cost.
Is Deck Skirting Necessary?
Deck skirting is essentially pleasing to the eye but serves more than one purpose. It can aid in proper drainage and provide loads of storage.
While skirting should be part of any deck design, deck skirting can also be retrofitted and this is especially useful if you are looking to improve drainage around your property. Deck skirting provides the opportunity to hide a lot of drainage solutions within its design.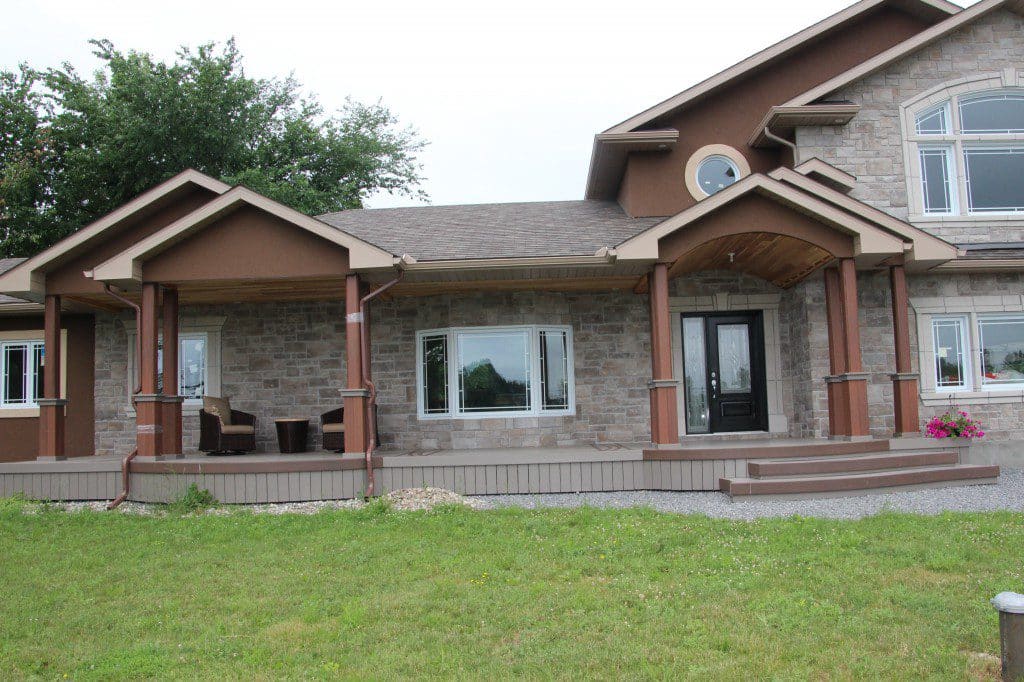 Who doesn't need more storage? Depending on the size and design of your deck, loads of storage can be created. With a couple of hinges and a decorative handle, you've just created outdoor cupboards. Hidden hardware may be the way to go if you don't want the overall appearance interrupted.
If you have an existing building outside like a shed or pool house and are considering a new deck, skirting will go a long way in tying these buildings together and deck skirting will create that unified look.
Installation is key. Like any finishing work, deck skirting has very little room for error as it is often covering up existing mistakes or rough work. When done right, deck skirting can transform a deck and ultimately your whole outdoor space.