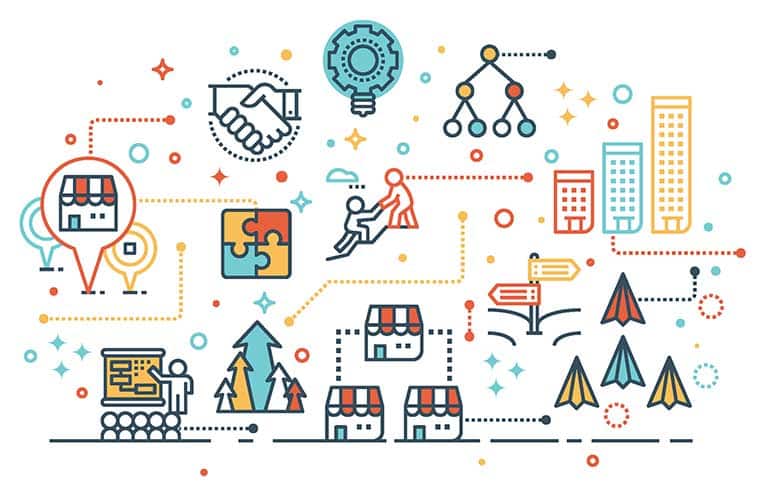 Master Franchising – A Sound Business Model
Want to own your own business? How about several?
Master franchising could be just the kind of business you're looking for. Owning a master franchise not only allows you to be your own boss, but to invest in a proven business model that grows year after year on a global scale.
Master franchising is a franchising contract in which the Franchisor (the owner of the brand name) hands over the control of the franchise activities in a specified territory to a person or entity called the master franchise.
Master franchising is a form of the franchisee-franchisor relationship in which the master franchise essentially becomes a mini franchisor for a specific territory. Within that territory, the master franchisor recruits, trains and provides ongoing support to each of the franchisees they sign. In exchange, the master franchise receives a large percent of the initial fee and ongoing royalties, typically 50 percent but this can vary.
The master franchisee agrees to a development schedule which can include owning and operating their own units. Many "household" name brands have very successfully sold master franchises, allowing them to expand their business worldwide. Master franchising is commonly used to expand a business internationally. It works to build out a territory quickly. Tim Horton's did just this in 2017 when they first opened their doors in the United Kingdom.
The top ten most successful master franchises in the world include:
10. Papa John's Pizza
9. Circle K
8. GNC
7. McDonald's
6. KFC
5. Auntie Annie's
4. Pizza Hut
3. Subway
2. 7-11
1. Anytime Fitness.
While single unit franchisees represent the vast majority of those who choose to franchise, for those who want to become a master franchise, they are simply entering the game at a higher level. A typical master franchisor has some experience with the basic franchisee model and is looking to up their business game with further investment. While some master franchisees are investors, others may have a strong passion for a particular industry that drives them to pursue ownership.
Whatever the reason, master franchising continues to be a sound business model that takes advantage of a global market, a household name and the entrepreneurial spirit.