Meet Marc Aucoin: Our Newest Franchisee in Moncton, NB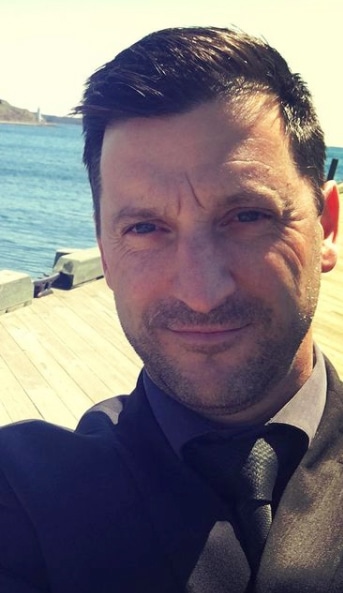 Moncton, New Brunswick is home to the Fundy National Park, the sandy beaches of the Northumberland Strait and is now the home to Hickory Dickory Decks.
Marc Aucoin has taken the plunge into business ownership, opening the east coast as our newest Hickory Dickory Decks Franchisee.
Originally from Cape Breton, Aucoin now lives in Moncton with his three children.
Aucoin comes from a marketing and sales background and was looking for a challenge. While using his vast knowledge in sales and pairing with new skills learned through the Franchise, he looks forward to designing and building many of the decks that Hickory Dickory Decks is known for.
With an abundance of hiking trails, some of the highest tides in the world and holding the title of lobster capital of the world, Moncton and surrounding areas prove to be a fantastic and beautiful place to call home.
Making happy customers while working outside gives Aucoin both the work challenge and job satisfaction we all strive for.  Doing it in a place he calls home is the icing on the cake.  Choosing to open shop in the community where he lives, means Aucoin will join the ranks of many small businesses investing in the community of Moncton.
Aucoin is certain that Moncton residents are in the market for quality crafted low maintenance decks at a fair price. This is Hickory Dickory Decks' mission statement. Hickory Dickory Decks provides unique outdoor spaces that are defined by their high quality.
As a franchisee, Marc Aucoin will no doubt be a busy guy this season.  He has already sold his first deck and is partnering with a fantastic builder with loads of experience.
If you have a dream deck in mind and are looking for someone to bring this dream alive, Marc cannot wait to help you.