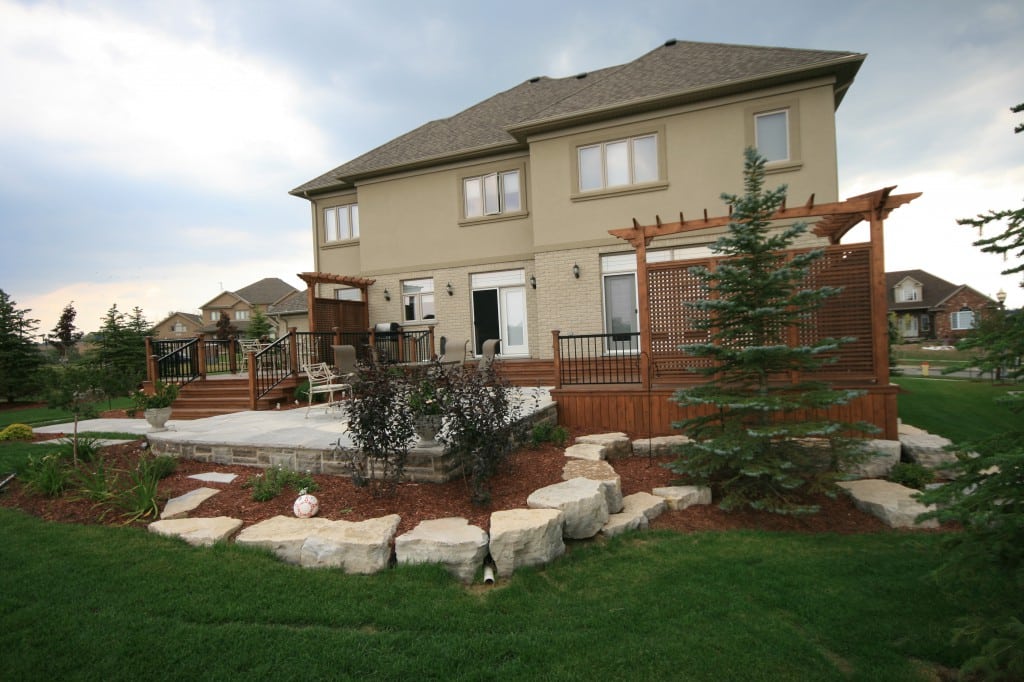 Patio and Deck Combination
The main difference between a Patio vs a Deck is that a Patio sits on the ground while Decks are raised above ground.
Patio vs Deck
'Patio' is a Spanish word that means courtyard. A courtyard is traditionally an open space, and if you opt for a patio, it is likely to be made of stone, pebbles, brick, or concrete and sit directly on the ground.
Decks are primarily made of wood, composite wood, or vinyl and often sit above the ground so that access can be made from the house. Space permitting, consider a patio and deck combination. Choosing a patio and deck combination will ease the transition from one space to another, and with a little application of design, both will enhance your outdoor space while providing lots of room to be creative.  Decks are often used in the backyard to take advantage of a spectacular view, while a patio frames out that pool nicely.
Deck and patios are an extension of your personal home environment, and just like your home, there may be more than one room. Building a patio and deck combo will ensure you have more than one room in your outdoor space. The variety of materials that will be used in a patio and deck combination will give texture and depth to the overall look of your backyard.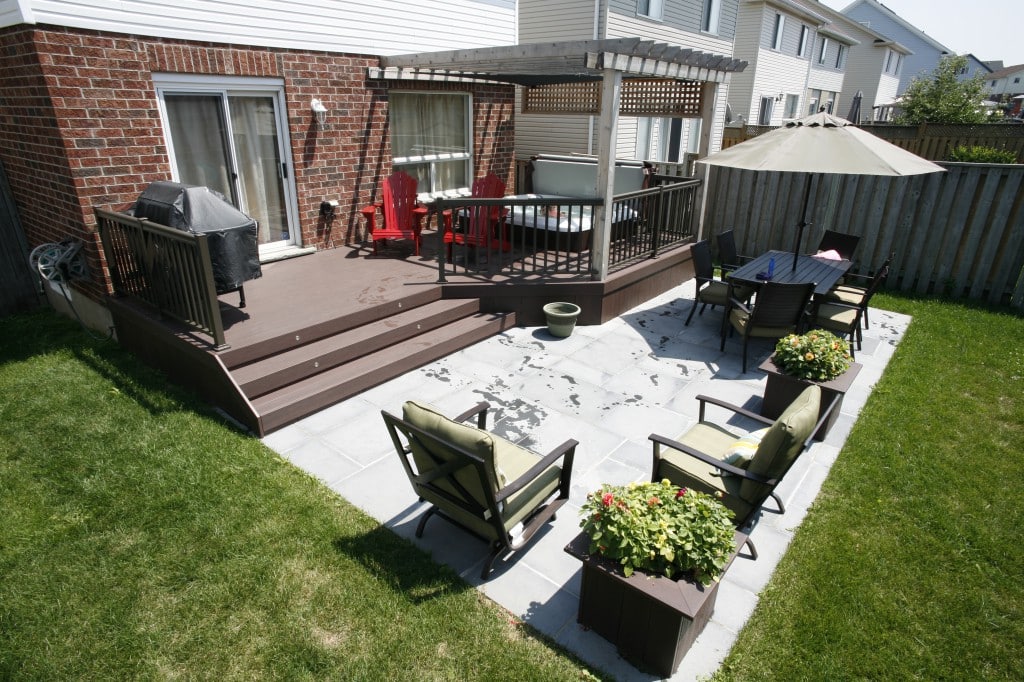 Creating a deck and patio combo can seamlessly tie in your hot tub, fire pit, outdoor kitchen or any other element you want to incorporate into that space. Goals can be established in creating your deck and patio combination with careful planning.  Attention to detail and great design will ensure that your vision becomes a reality and that your reality includes an inspired outdoor retreat for family and friends.
Are you ready to build the deck of your dreams? Contact one of our local custom deck builders today.  Hickory Dickory Decks serves the Edmonton, Halifax, and Ontario region, including Toronto, Brampton, and Wasaga Beach.